May as well empty both barrels into cranberry harvesting...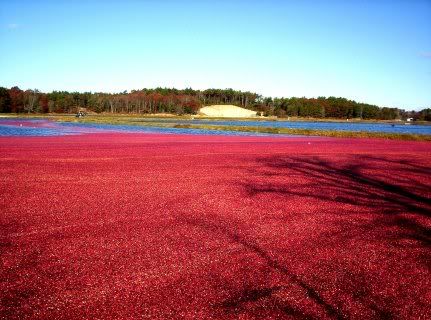 When it gets cold, the cranberries will get all effed up if allowed to freeze on the vine..... so they spray water on the bogs on frosty nights, which forms a frost on the bushes that prevents the berries from freezing somehow.
Yes, I know that doesn't make sense... that's why I don't farm stuff.
My man up on the John Deere Wet Dream (literally)... loosening the berries, which floats them to the flooded surface for cool photo-ops.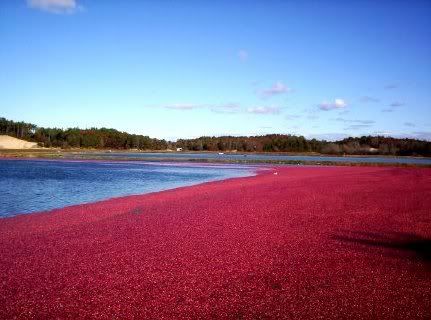 I've been negotiating with the Crayola people, hoping to sell them this shade of red. They shot me down over a similar incident last year, when I tried to sell them "Off Whitey."
We visited last year, and explained the process better here... The Million Cran March<FONTCOLOR=#FFFF66> and here...
Mann To The Fiz-Arm