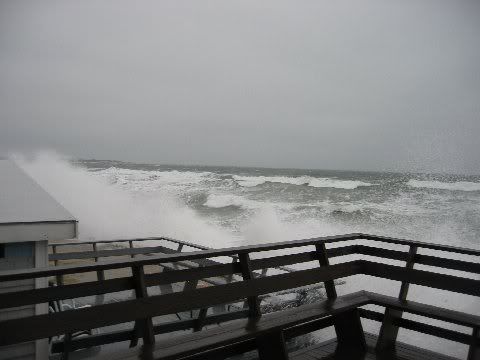 Duxbury Beach, MA... gale warning, fat swells, astronomical high tide, northeast-facing beach, etc... There's a ten foot concrete sea wall between the houses and the sea, but the storm surge rolls right over that.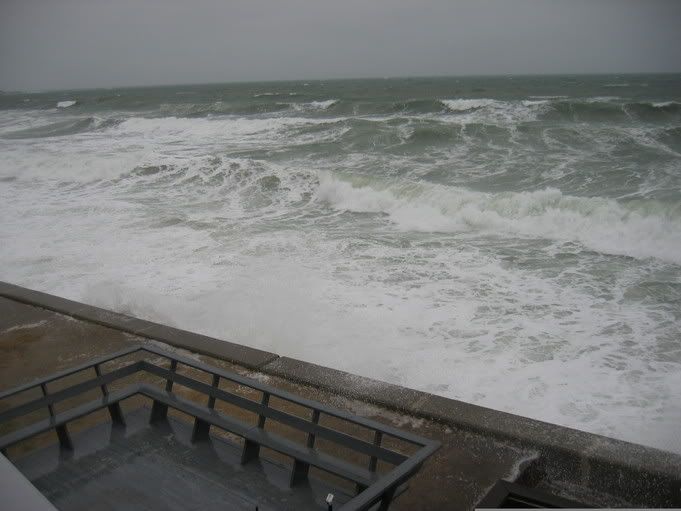 This is good surfing weather, although all the surfers I knew in Duxbury go to Rhode Island to surf (although there is good surfing in neighboring Marshfield). The part about riding the Big Kahuna into a 10 foot concrete wall adds tension to your fun.
If the fishing fleet get caught slippin', it isn't unusual for 10-100 lobster pots to wash ashore, and if you get to them before the lobstermen do.... free lobster for a month.
I've also seen sailboats, cabin cruisers, whales, trans-Atlantic cable (the first-ever TA cable- between France and the USA- came ashore on Cable Hill in Duxbury... the first message was sent by Napoleon III), sharks, sunfish, a thousand sneakers, oil filters, and jellyfish be hurled ashore by storms.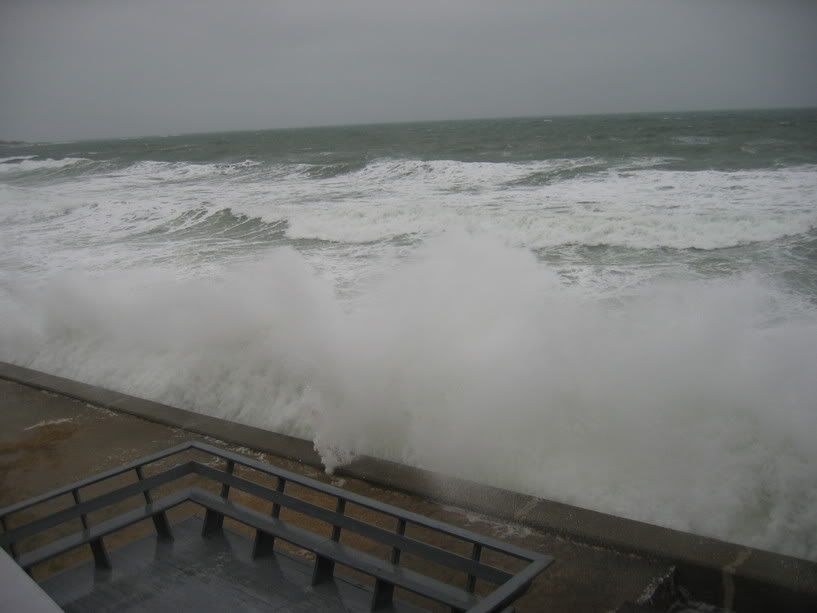 Keeping a lawn going is tough on Duxbury Beach. A lot of people just have sand yards. The only plants that grow here without intense labor are beach grass, beach plum bushes, poison ivy and goldenrod.
This isn't even that bad of a storm. I was trapped here in the Perfect Storm (a mammoth 1991 Nor'Easter that they made that George Clooney movie about), and the waves were breaking over these very same houses. The original house that became the house this picture was taken from was smashed into matchsticks in the Perfect Storm.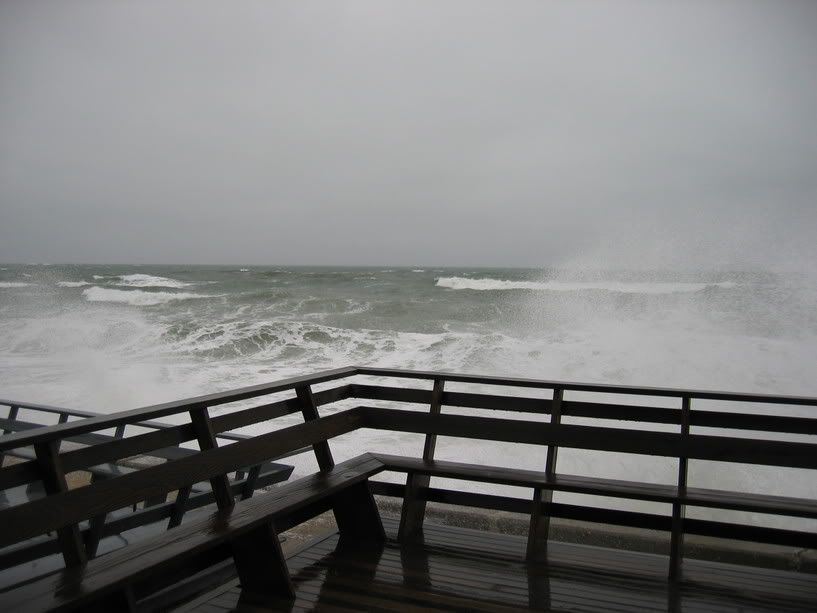 Rebuilding these houses means putting them on stilts... usually concrete pilings that create a look where one could park a non-SUV under the house. Duxbury Beach lies between a huge salt marsh and the Atlantic Ocean, and the water can pool up easily. Woe is thee who has a basement in Duxbury.