My sister sent me some pictures of the new owner tearing down my old house in Duxbury.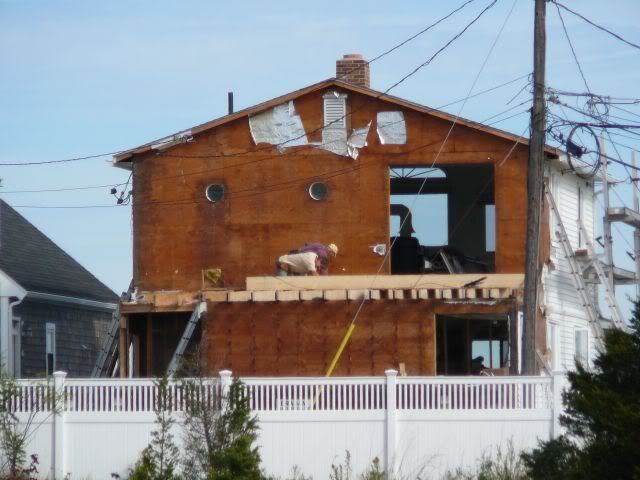 You see... the ceiling had this leak. We tried to fix it, carpenters tried to fix it... kept leaking. You kind of got used to it after a while. The new owner didn't feel that way. You'll also notice that they let my garden go to Hell.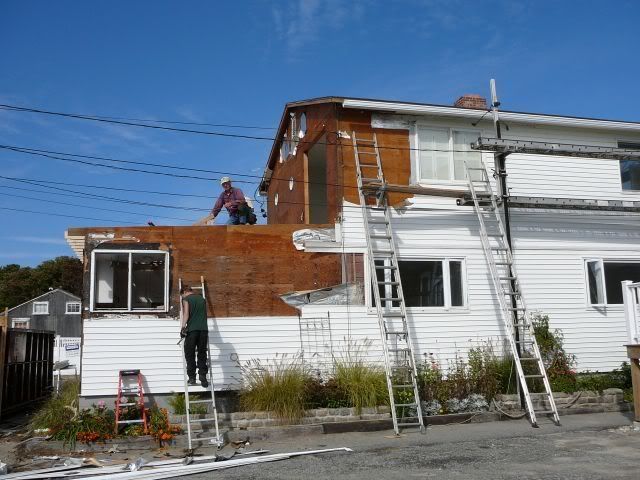 Nice spot.....waterfront, in a rich town. Those little circular windows on the upper floor were actual portholes.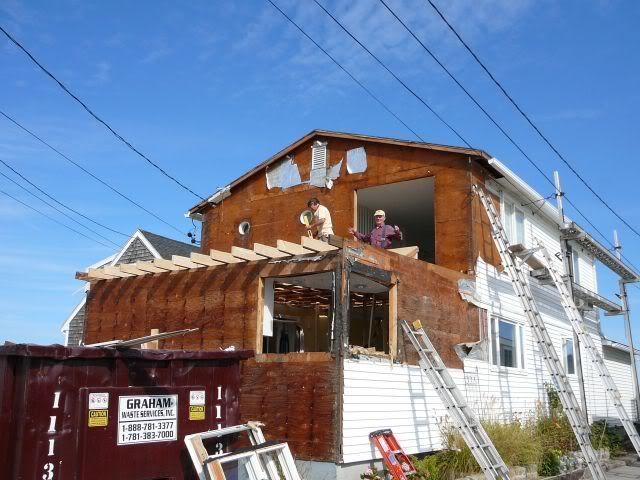 This house survived Hurricane Belle, Gloria, Bob... as well as countless Nor'Easters, including the Clooney-worthy Perfect Storm.
Had the Pilgrims wanted direct waterfront access,,,this could very well have been where they landed. Plymouth Rock is just a short seagull flight south.
I've bought a lot of property in my short (shut up) life.... and it never hurts to remember, when buying real estate, to:
A) Visit it at night, to see how the neighborhood is in the dark.
B) Schedule a visit when it's raining, so as to look for tear-your-house-down-typeleaks