April 16th 2007 Nor'easter, Duxbury Bee-yach, Massachusetts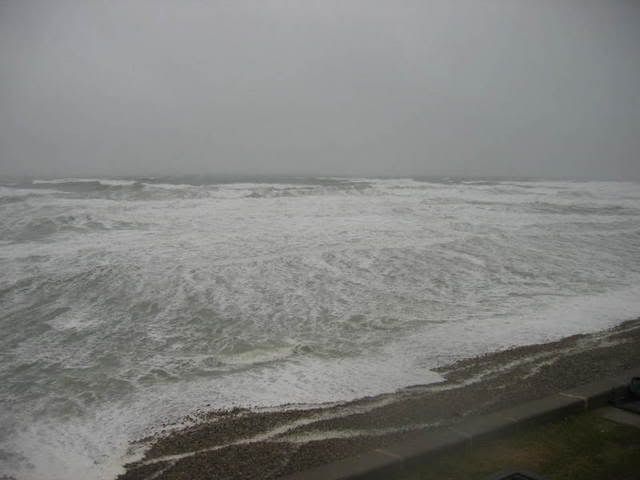 When asked about how they deal with these storms, residents of Duxbury Beach point out that the other 364 days of the year rock.
While it looks like pissa surfing seas, you'd end up getting smashed into a 15 foot stone seawall. You don't come back from that...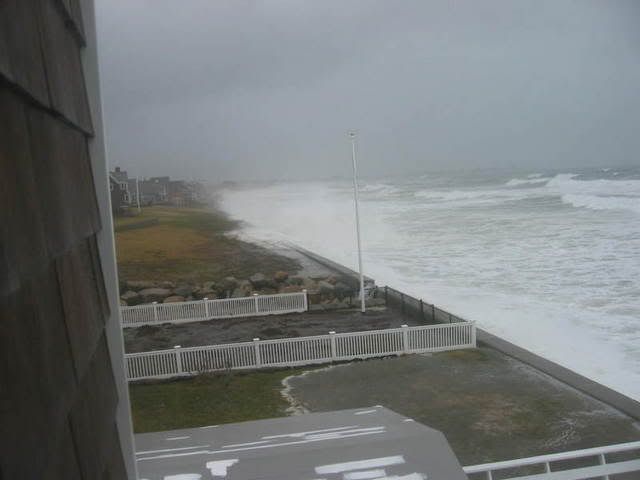 That's my old yard in Duxbury,,, which I won't be having to tear up and redo, because I live on a hill now.
House As Boat
Someone had to pay the price to capture the feel of this shot... and we all end up paying the price at some point.
That's normally a road and a salt marsh... normally.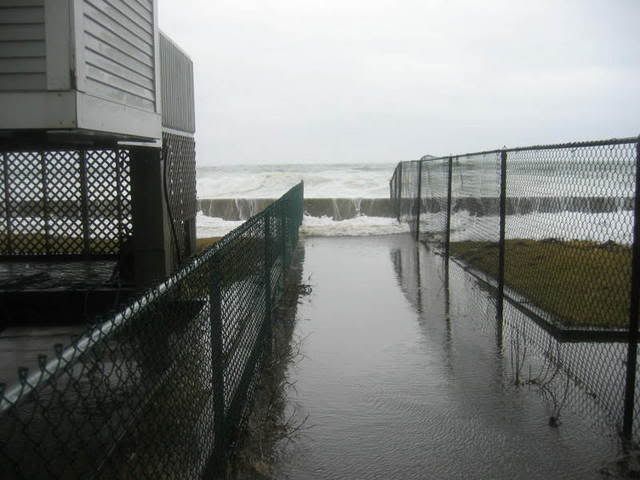 One wants to be somewhat set back when taking these kinds of shots. You can get 500 kinds of f**ked up hanging around when the ocean starts fighting the shoreline.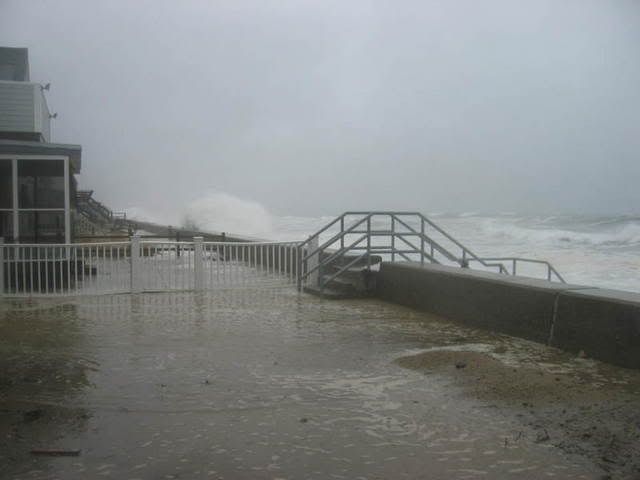 As a teen, I spent (by my own conservative estimate) 100000 nights hanging around on those stairs. It's a fine place to binge drink.
This is one of those waves where you THINK you're far enough back, then learn otherwise. Asians call it "mahapoli," which loosely translates to "soggy Reeboks."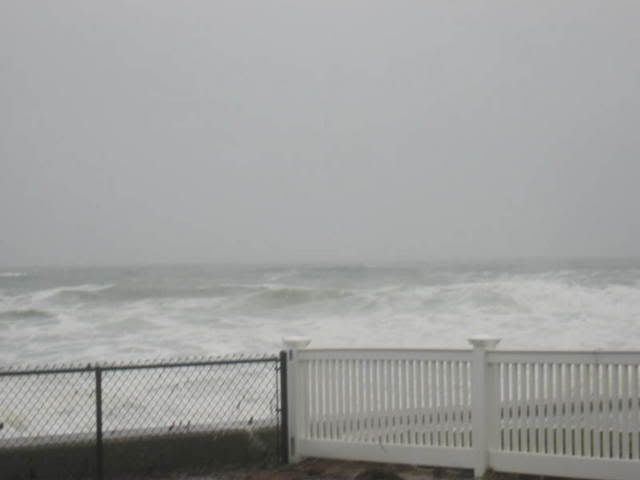 That fence lasted longer than my camera batteries, but not much longer.