First snow of the year...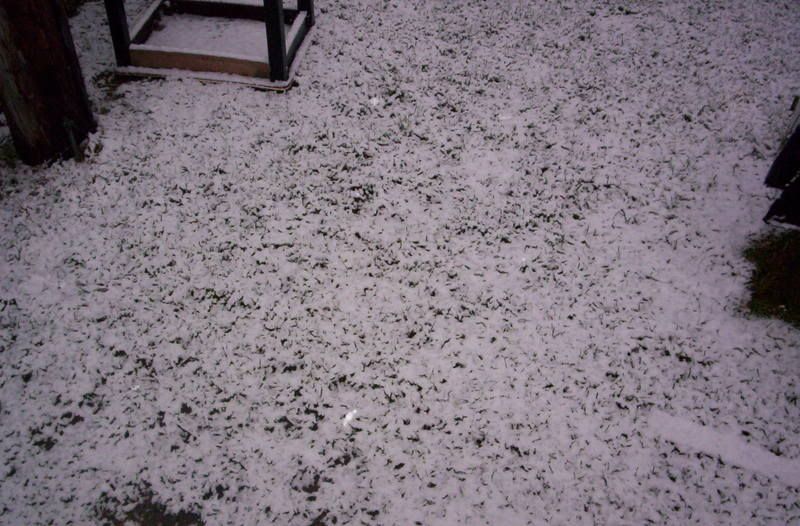 I try to get a picture of the first snow of the year every year. I got it done last year before Halloween.
We're getting those big fat snowflakes that you get when it is like 33 degrees, but cold enough to snow in the upper levels of the sky. This was one of the few lessons I taught as a Science teacher that I actually witnessed my students learn and later incorporate. It'll take them a while to synchronize their definition of "big fat snowflakes" to the flakes we get at 34 degrees, but that's someone else's problem.
Note the Colonel getting his hand into the snowflake shot. He's a big dumb man, but his benefits include having a camera phone.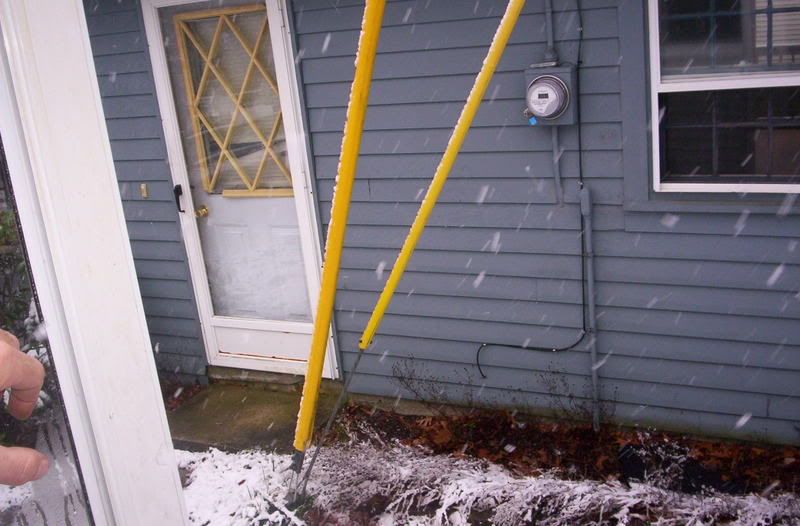 If you're just visiting New England and need a laugh... watch all the locals- who have been marvelling over what a nice season we've had so far- fall into all out bitching now that the 30 degree highs are upon us. My guess is that it will take 3 days for most, but three hours for some.
Me? I love snow! Once my sister is up, I plan on taking a fat walk with Sloppy Dog (who also loves snow). While it won't accumulate to the proper level, Gabrielle is just getting to snowman-building age.
Patience is Sloppy Dog's forte....but "outside" is thattaway, sayeth the Slopper.
Sloppy only wishes she was the one who came home with the Merchant Marine Santa Lamp.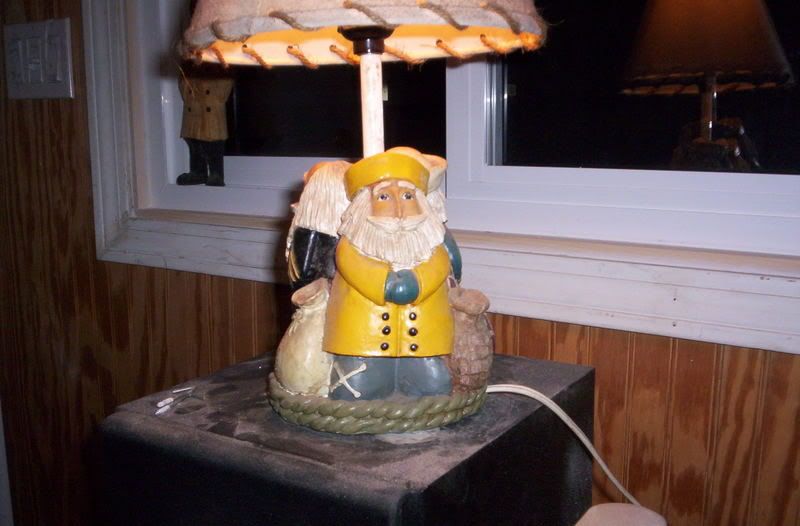 Of course it's the real Santa... see the address on his bag?