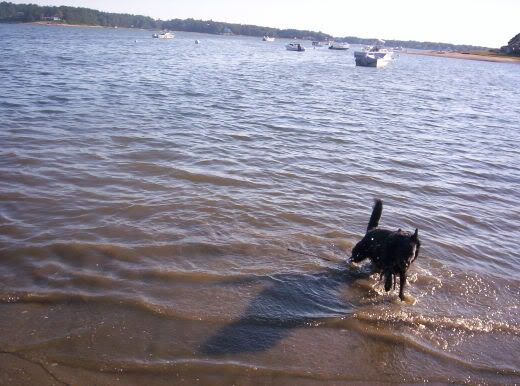 Your humble author has been less than well lately, so Team Monponsett physicians have ordered me to rest. Fear not, though... Sloppy Dog has come forth to head enterprises here while my I recover.
Sloppy Dog is quite a sport in her own way. Her principal recreations are chasing her tennis ball, schnuff fights, Sloppy walks (usually held in Sloppy Park, Sloppy Beach or Sloppy Dog Bog) and swimming in Sloppy Bay.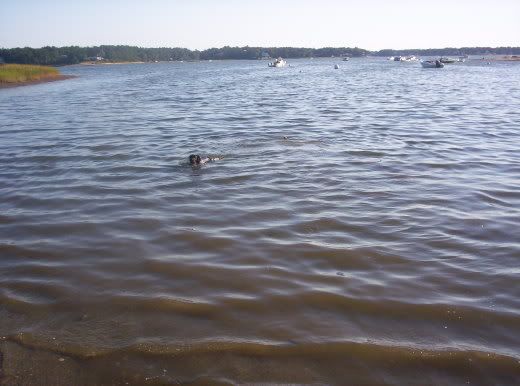 She also does charity work.