Just like in your hometown, families like to pose in front of the 18 foot "Beat LA" shirt.
That shirt took up 1/3 of Georgia's 2007 cotton crop.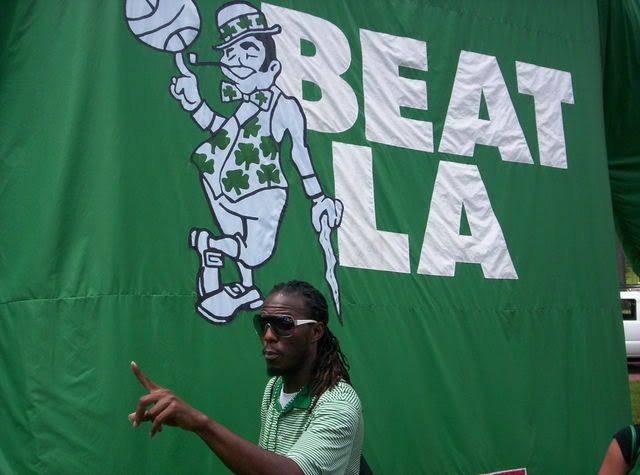 This guy was gesturing towards....
... this kid, who was a cutie.
Speaking of which....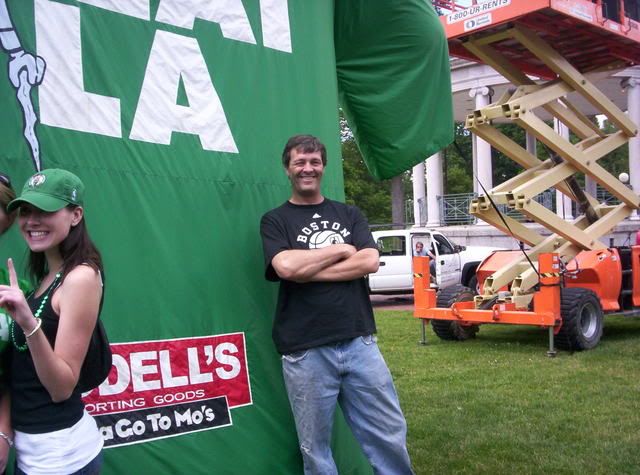 Nor'Easter blues contributor Double S, who was heavily into the rum with Abdullah..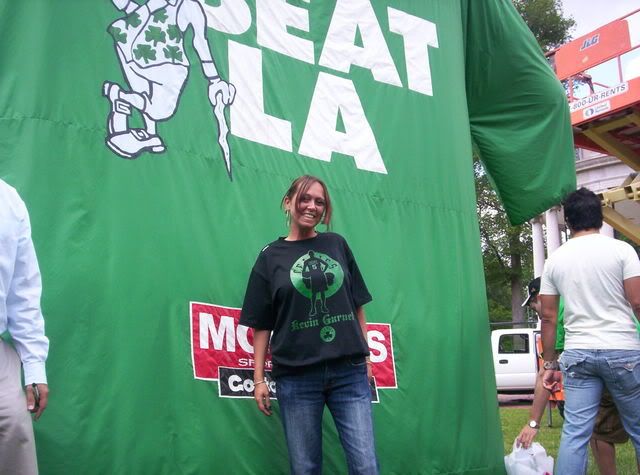 May as well throw in Angela, too.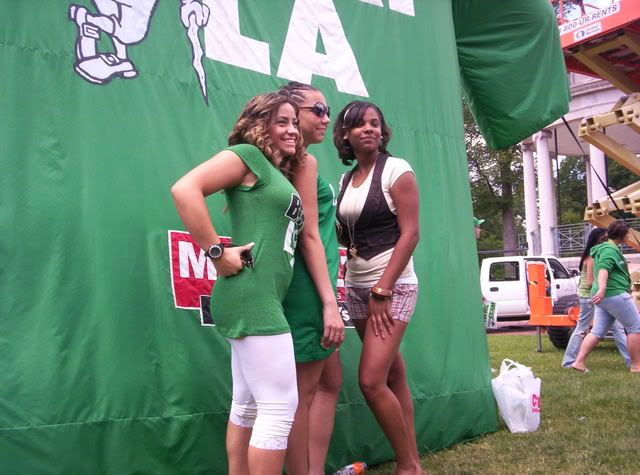 I almost hired these girls- sound unheard- as my backup singers, except that I don't actually sing.
Well... I do sing... but it isn't pretty. Hence, the pretty backup singers.
We were rolling in a large crowd, so we need to work in all our co-conspirators.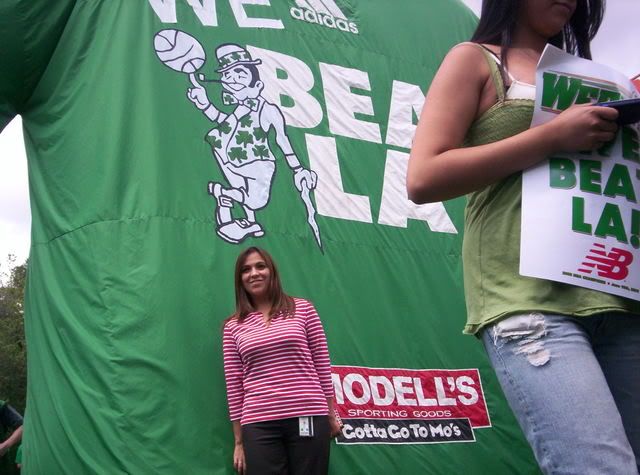 Below, a distance shot, for scale...
More to come....