Spending a night at the cottage seemed like such a good idea last night. Then, it started raining... and kept raining. It rained all morning, until I had to find an alternate exit route out of the village.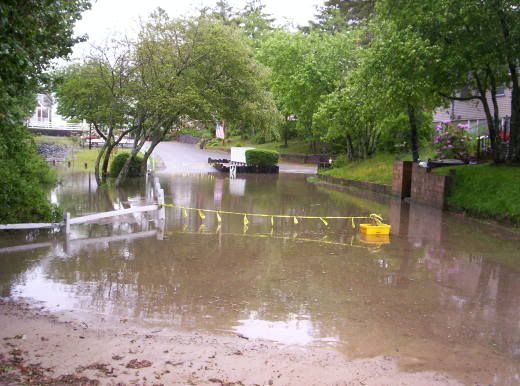 Nice pond, huh? Too bad it's supposed to be a grove. I offered to name this "Ted Lake" after AOL CEO Ted Leonsis for $5,000, but he didn't get that rich buying lakes from people named "Smurf."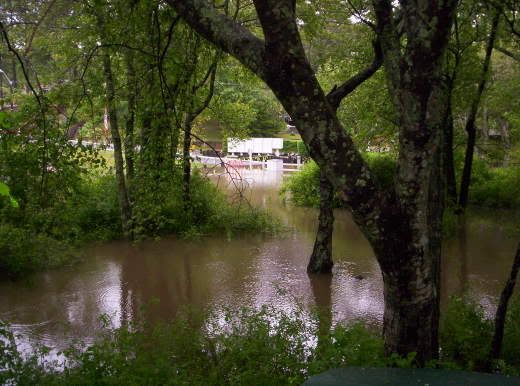 One bonus: We now have a water park... complete with a water slide. No lines, either.
Everyone liked it except Sloppy Dog, who is closer to the ground than most of us. She wants Sloppy Park back.